Submissions for each quarterly issue will be at least half focused on one "main" sport, and then up to half on other various misc. sporty stuff, and will generally open for two weeks, 6-8 weeks, give or take, before the issue publication.
Issue 1, ALL miscellaneous grab bag sporty stuff

submissions open in May; publishes in July

Issue 2, Baseball

submissions open in August; publishes in October

Issue 3, Football

submissions open in November; publishes in January

Issue 4, Basketball & Hockey

submissions open in February; publishes in April
Let's keep things under 1500 words. For poems or micro prose, submit up to 3.
We'd love to see some comic and art submissions, too! Submit up to 3.
Simultaneous submissions are fine! Previously published work is not. (We may reprint some solicited work or pieces from the Hobart archives, but would like to see and consider new work please. Thanks!)
We can pay contributors! Not a ton, but $50.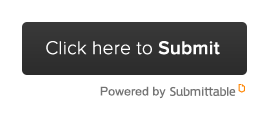 Sign up for our mailing list for updates on guest editors and submission windows:
Direct any questions to Aaron Burch at aaronmatthewburch@gmail.com