If you aren't familiar with Marisa Crane's work, you must be new to this thing we call the internet. Al Gore will surely be disappointed it took you so long to discover his greatest invention, but you're here now and that's all that matters. To help guide you along, you can find some of Marisa's fiction, nonfiction, and poetry at Passages North, Hobart, Joyland, and Ghost City Press, among many other fine outlets. In 2019, they published a chapbook of poems, Our Debatable Bodies, with Animal Heart Press. Their debut novel, I Keep My Exoskeletons to Myself, is set to be published by Catapult on January 17, 2023.
We did this interview over Twitter DMs from December 2021 to mid-January of this year, and not only is Marisa a great writer (click those links above for the receipts), but they played Division 1 college basketball at Drexel University in Philadelphia and even tried out for a pro league shortly before our talk. This interview is more than I imagined we could do with this series, and it's all due to Marisa's openness. I was more than happy to say as little as possible, and with that, I'll shut the hell up and let you read.
First off, you recently went to Atlanta & tried out for a new basketball league. How much organized ball had you played previously, and how did this process differ from other tryouts you've been a part of?
I've played organized basketball for the better part of my life. My father and older brother are huge basketball fans and raised me to love it from the time I could walk. As soon as there was an organized league I could play in, I was there. I'm thinking I was probably five or six by that time. And since I'd never played organized basketball before, I'm not sure I really knew "etiquette." I just knew to use the skills I'd learned in the driveway with my dad and brother, and those skills happened to translate into scoring almost all of my team's points. Then my brother told me to stop being such a ball hog and I, being a very sensitive kid, took that to heart and never hogged the ball again. After that, I played in every league imaginable. Travel league, AAU, middle school, high school, etc. Basketball was my whole life, and I was determined to receive a full scholarship to a Division 1 school, and I did. I had several offers, but I accepted a full ride to Drexel and that's where I played for four years. Ever since graduation, my organized basketball play has been limited to various co-ed and women's basketball leagues in San Diego.
The try-out question is a bit complex. Technically, I've attended plenty of try-outs for various sports over the years, but never once did I truly have to try out for a basketball team. Growing up, I was always one of the best players there and it was understood I'd not only make the team but be the starting point guard. I don't know how to say that in a less...arrogant way, but I promise, I am speaking factually (though in college I was certainly not one of the best players). In fact, prior to the try-outs in Atlanta, I mentioned to my wife and several friends just how nervous and scared I was. I was, in the weeks leading up to it, trying, for the life of me, to figure out when the last time I tried out for anything was. I settled on two experiences: trying out for the 7th and 8th-grade travel softball team when I was in 5th grade and had never hit off of a pitcher that wasn't a parent lobbing the ball underhand, and freshman year trying out for the varsity soccer team. I knew I was good enough to make JV but our soccer team was actually incredible, full of eventual Division 1 players, and the coach was this hardass who knew exactly what he was looking for in a player. I hadn't dribbled a ball in a year or so, so I was really worried I wouldn't be any good. Both times I ended up making the team.
The pro try-outs differed, particularly basketball-wise, because I'm not sure I'd ever been in this position before. And here I was, at age 31, three ACL tears behind me, and several seconds slower than in college, and I was like, "Yeah, uh, I'm not sure what I'm thinking exactly in trying to do this, but I'm going to hate myself if I don't at least try."
One ACL tear, let alone three, can be enough to stop someone cold. Did any of those tears happen in high school or college, or were they after playing organized ball?
I tore one in high school playing soccer and I had this oddly miraculous recovery. The doctor cleared me 3.5 months after surgery, and I didn't wear a brace and felt great (and never tore that one again somehow??).
Then I tore the other one 11 games into my junior season in college. I remember it was 11 because later on, that number would haunt me, as I couldn't qualify for a medical redshirt that season because I played like one game too many. Redshirt eligibility is based on a percent of games played—not the number of games—and I'd have to fact check this, but I believe it was something like 30% of games or fewer, which would have equaled 10 games. I don't know, I digress. But I was really depressed for the obvious reason of the injury and because I more or less lost an entire season to it. I really wanted that year back, but I had the surgery in the winter and was cleared to play by September. A much longer and more reserved rehab this time around, and understandably so. There was no reason to clear me early if there were no games. At the end of September, we went to Italy to play against a bunch of pro teams in exhibition games and I re-tore that same ACL a few minutes into the second game there. I was devastated, especially at the prospect of now sitting out an entire additional season. We were going to have a damn good squad my senior season, returning almost everyone from the season prior. We had all the ingredients for a championship. My coach asked me to come to her hotel room to chat after the game and she asked if I wanted to play the season on a torn ACL, and without hesitating, I said yes.
How did your final season go, playing on that torn ACL?
Our final season was...something. It was extremely painful, physically and mentally, for me, but something I was proud of doing at the time. I think I thought it was a noble sacrifice, but looking back, I was just a young senseless kid driven by a desire to please, to push through the pain, and to be seen as strong. The season was sort of up and down, but we ended up losing in the conference championship to Delaware, who was, I believe, ranked number 10 in the country at the time. Elena Delle Donne was playing for Delaware at the time and they'd had a bunch of players transfer in and had really put a strong team together. We won our first WNIT game at Fairfield and then lost at home to Syracuse in the second round. I'd really been vying for that conference championship and for an NCAA berth, but things don't always work out that way, huh?
During the season I never practiced so I was absurdly out of shape. I would spend most of practice watching and cheering on my teammates and trying to stay as involved as I possibly could. My athletic trainer would have me ride the bike and do some low-impact things to try and keep me in shape but I'm not sure how much good those things do—nothing can really mimic the intensity and back and forth of a basketball game. The games became even more mental for me than they'd ever been. I was out of shape but had to convince myself that I wasn't and had to will myself onward. Since I had no ACL, my knee would often hyperextend, and it would swell so much that a doctor had to come to drain my knee with several syringes. Back then, I think I accepted that as a pretty normal thing to be doing, as just a part of the game, and it took some distance from college to realize just how outrageous it was that I was doing that. So many coaches expect that level of sacrifice from their players. That it's become so normalized that you may even appear selfish if you don't do these things in the name of the team. And to be clear, my coach never pressured me—she would have respected my wishes if I'd wanted to take another season off and get surgery—but she did put the question on the table, and I do sometimes wonder about her decision to do that. Because I think, deep down, she knew the type of personality I was and that I loved a challenge.
After your college career, did the injuries dash any hopes of playing pro ball here, or in Europe?
After the season was over, I got surgery in April and started rehabbing with my athletic trainer. I wanted to play overseas and knew many people who had/were. My roommate and one of my closest friends/teammates in college was from Lithuania and she told me I was good enough to play overseas. She was encouraging me to try, joking that we should say we are a package deal. But at the same time, I was receiving a lot of disheartening info from people claiming that it would be incredibly difficult for me to find an agent, not only while I was injured but because of my troubling history of knee injuries. I was told that many agents don't want to take that type of risk. And it's not like I was a phenom or anything that would be worth the risk. I didn't score, didn't do anything wow-worthy. I was a quick, smart point guard who could command a team, but I didn't have very impressive stats and my contribution to a game was largely in the intangibles that most people overlooked. So, being young and depressive and pretty self-defeating, I didn't even try to get an agent and decided to accept my fate and try to coach in college. Not that I really did accept my fate—I was bitter and depressed and grieving for years (and I am still making my way through the grieving process, probably will be forever).
You mentioned coaching, and after Drexel, you were an assistant coach at Albright College. Seeing as how driven you were as a player, did it feel natural to make that move?
I coached for one season at Albright, and yes, I think it felt like a natural transition at the time. I thought if I couldn't play then I might as well coach and be entrenched in that environment, basically as close to the game as I could be without actually playing it. But to be honest, that first year out of college that I coached there, I wasn't ready to be done playing yet; I wasn't ready to be seen as a coach versus a player. I had just graduated college and lost my playing career and I was dealing with a pretty significant depressive episode. I spent most of every practice jumping into drills and scrimmages with the team. And I was teaching them, but I also wanted to be in the middle of it—there wasn't enough separation for me yet and I think it showed. I know some players who become coaches feel the same "high" from coaching that they got as a player, but that never happened for me. What I enjoyed was the relationships with the players, getting to know them off the court, and giving them a safe space to talk to someone, if they wanted. But coaching didn't give me that rush and I'm not sure it ever would have.
What precipitated the move from coaching to writing?
I've always written. In middle school, I wrote terrible rhyming poetry. Then when I was 13, I won this poetry contest at school and my poem was published in the yearbook and I was super proud, haha. All of college, I wrote Bright Eyes-inspired poetry on my Facebook and Tumblr. I even wrote a novel at age 18 but it was terrible and based on this love triangle I had found myself in. I still wonder what happened to that novel...but yeah, not sure I ever took myself or the writing seriously. It was just something I did, especially when I was feeling sad or heartbroken or confused about life.
After Albright, I got a job as a director of basketball operations for a school I'd prefer not to name here. Since they were a D1 program, it was a logical jump for me to make in my coaching career, even if it meant having to step back from coaching and have more of an "administrative" role. I won't go into details about that job, but I ended up quitting because of a horrible, abusive working environment. I moved back to Philly and got a job as a behavioral health worker in a school and a mental health worker in a partial hospitalization program for adolescents. I spent some time doing that and still writing. I wrote another bad novel, but I still wasn't taking writing too seriously—I don't think I knew that I could? I don't even have a way to communicate how my life was going at that time because I was very lost and sort of drifting still, post-basketball. I ended up going to graduate school for a master's in social work and finished all the coursework but dropped out before I could complete the program. Nothing was really sticking and I had no idea what I wanted to do with my life. I ended up moving across the country sort of on a whim, thanks to an impulsive ex-girlfriend that convinced me it was a good idea. She broke up with me the day before our move, so I got on a plane and went alone. The move ended up working out and I've been here in San Diego for about 6.5 years now. When I got here, I started writing more consistently and with a focused determination that I hadn't had before. I began writing short stories and submitting them to journals. I rediscovered Twitter and "writing Twitter" and made a new one for writing after deleting the one I had in college, which mostly consisted of tweets like "come to our game at the DAC at 7 p.m. tonight!" or random embarrassing song lyrics. I threw myself into writing the same way I had thrown myself into basketball. I turned it into a discipline and a practice instead of just a way to process my emotions. I started learning everything I could, reading lit magazines, talking to other writers online, etc. So, really I have no answer for you, but it just sort of happened, like anything else.
Since you've brought the same discipline to writing that you had with basketball, do you think your work on the page plays any part in the process of grieving over your playing career, or do you try to keep those two things separate?
I don't necessarily TRY to keep them separate, and in sort of simplistic terms, writing has replaced basketball as my main pursuit, like that thing I wake up hungry for each and every day, but I can't say that writing has definitively helped my grief over basketball. Mostly, I think, because I avoided writing about basketball for a very long time. I internalized the messaging that writing about sports was not literary or was "low brow" (which is, of course, a problematic term in and of itself) and as such, not to be taken seriously. It took several years to undo that programming and embrace writing about basketball. Now that I am just beginning a nonfiction project related to athlete identity, I can say that interviewing people and writing about my experiences has been freeing. Treating this project as an investigation of self and athletics as a whole, it's given me this sort of sleuth-like mentality that allows me to dig in quite a bit in a way that feels interesting and not so painful. So, I do anticipate feeling a bit of relief the more I write this book. I am hoping to find closure at the end of it, but something tells me that would be too easy of a narrative.
That book sounds great, but before that, you've got a novel, I Keep My Exoskeletons to Myself, slated to come out in less than a year with Catapult. How did you get hooked up with them, and how is the process going so far?
I do have a novel coming out with Catapult! It's been a long road. My agent, Maggie Cooper, and I went through many rounds of revisions before we even considered going on submission to publishers. Those revisions lasted about a year. Then, Maggie created a list of editors and publishers who she thought my novel would be a good fit for and Catapult (and Alicia Kroell, my editor) seemed like a very obvious choice. They publish really great, innovative stuff, and they love and champion queer stories. I'm constantly impressed by and excited about the books that Catapult publishes so it was really thrilling to hear that they were interested in acquiring my novel. And the rest is sort of history. Alicia and I spent some time doing revisions to tighten up the pacing, clarify some world-building details, and just overall make it a stronger novel. I'm eternally grateful for Alicia, who is such a kind, generous, and wise editor. Now, I'm onto the copyediting stage so that's been more line-level edits to clean up sentences and whatnot. It's been a wonderful experience, though, I know my anxiety is going to ramp up the closer we get to pub day (like, you mean, I actually have to let other people read the book?)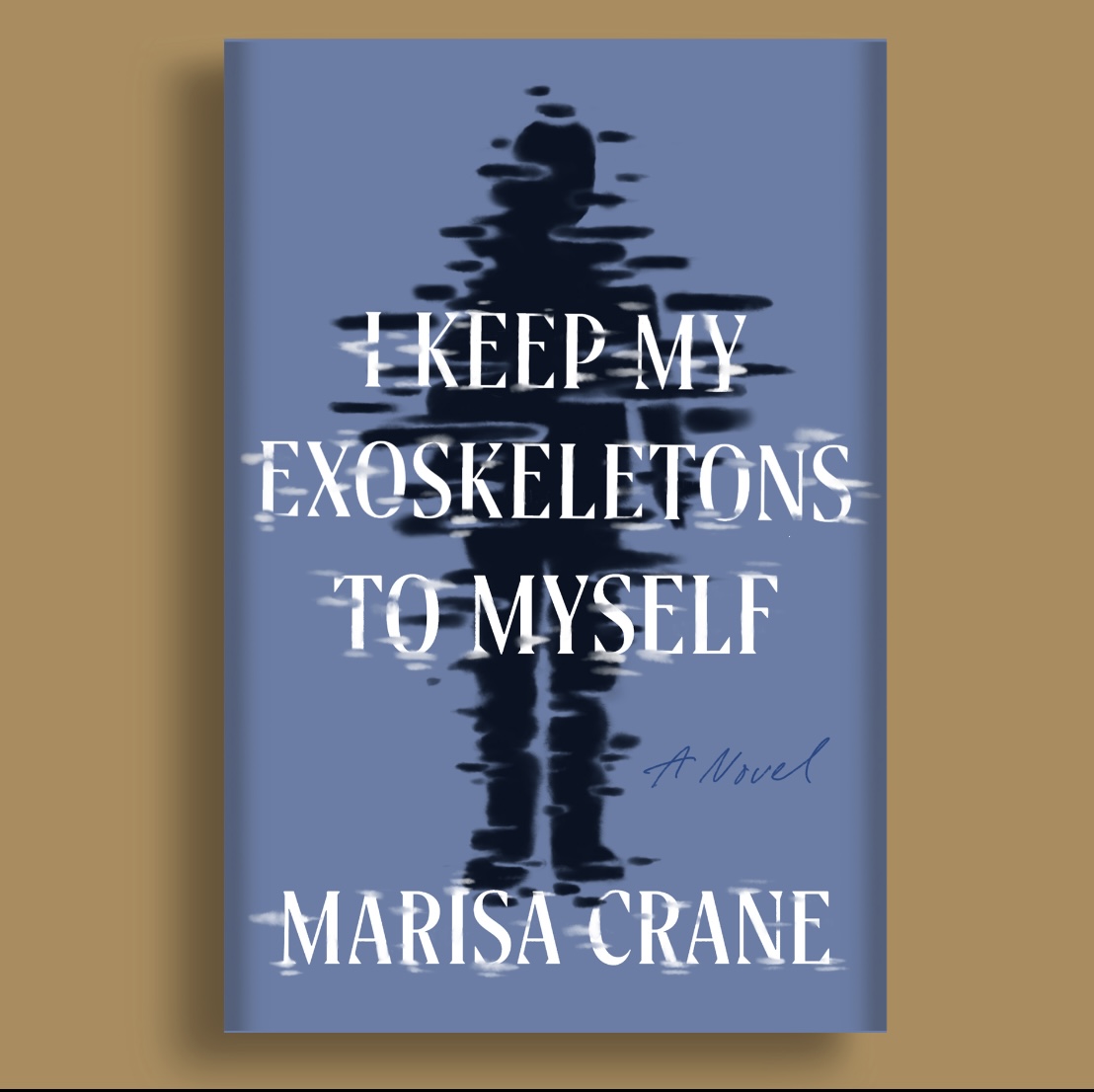 Let's bring it back to where we started, and the try-outs in Atlanta. You mentioned being a little bit nervous beforehand, but how did it go? No fourth torn ACL, right?
Ah, my try-outs! No fourth torn ACL or injuries, thankfully (edit: it is months later and I have Achilles tendonitis from overtraining before try-outs, womp womp). It was a really lovely experience. When we arrived and checked in, we each had our own lockers with nameplates on them, which I thought was a nice gesture. I ended up taking it home and sticking it to my dresser, lol. I also got to re-connect with someone I played against in college who was also trying out. Unlike me, she was an absolute stud of a player and played in the WNBA for a bit. Our conversation actually ended up being really healing for me. She's moved on from basketball and is pursuing an acting career, and we were bonding over the thousands of rejections we receive in pursuit of our dreams, and how resilient we have to be in the face of those rejections. She seemed to really be at peace with the fact that her playing days were behind her and as we sat next to each other icing our knees at the end of the second day, we sort of had this mutual moment of like, this is it for us, this was our last hurrah.
Spoiler alert: I didn't make the league, and that's okay. The league is called Athletes Unlimited, and everyone should check it out.
Editor's Note: The Athletes Unlimited season ran from January 26 to February 26, 2022. Do check the link, though, as it is truly an innovative and exciting approach to basketball.
Lastly, can you give us three writers that are blowing your mind and our readers need to check out? Bonus if they've got any kind of sports angle to their life/work, but definitely not required!
I love Krys Malcolm Belc's work so much, and his memoir, The Natural Mother of the Child, absolutely blew me away.
Swimming Studies by Leanne Shapton is a book I've returned to several times while ideating my own project. It's a very meditative and dreamy memoir about the author's time swimming both competitively and recreationally. It's really beautiful and lyrical and focuses on a lot of the small, gorgeous moments of athletics.
I recently read This Is How You Lose the Time War by Amal El-Mohtar and Max Gladstone, which was unlike anything I've ever read before. Without giving much away, it's this time-traveling science fiction queer love story that will stay with you for a long time. No sports angle but like, queer letter-writing feels like a sport to me.
Stephen Florida by Gabe Habash was recommended to me a while ago because it's a wrestling novel and it's phenomenal! Extremely voicey and weird and it pushes on the pedal of obsession in a way that only sports can. It highlights that singular desire and passion for winning/success, at all costs.
Hanif Abdurraqib has a Paris Review column called Notes on Hoops and I just adore it so. Each one is about a different basketball film. So far, he's written about White Men Can't Jump, Love & Basketball, and Like Mike. In typical Hanif fashion, each of these columns is about so much more than these films and basketball. They are beautiful and lyrical and will move you to tears.
Lastly, Catapult has an anthology coming out in July 2022 called Body Language. The entire thing is wonderful (transparency: I do have an essay in there, lol), but Bryan Washington's essay, "View from the Football Field; or, What Happens When the Game is Over" in particular, blew me away.